$9,588
$6,232
& FREE Shipping
Step into the Colonial Gable Greenhouse and immerse yourself in nature's beauty! This greenhouse has interior shelves and rods to display your favorite plants. Whether you're growing delicate flowers, fresh herbs, or homegrown vegetables, this greenhouse provides the ideal conditions for all your gardening ventures.
Made in the USA with Amish craftsmanship
Ships in 2-4 weeks
Free two person delivery. Learn more.
Hardware and instruction manual included
Standard Features:
High quality 7/16" LP® SmartSide® siding with grooves 4" on-center primed and ready to paint
76.5" sidewalls with 2"x4" wall studs
Corrugated polycarbonate roofing
Colonial Dutch door (see dimensions table for sizing)
Working 18"x22" windows with tempered glass and screens (number varies by size)
8'x8' (25), 8'x12' (33), 8'x16' (45)
10'x12' (35), 10'x14' (39), 10'x16' (47)
10"x18" transom windows with tempered glass (number varies by size)
8'x8' (12), 8'x12' (16), 8'x16' (22)
10'x12' (17), 10'x14' (19), 10'x16' (23)
Interior wooden shelves on 3 sides
Rods for hanging baskets
(2) Colonial louvers
DIY Floor Kit:
5/8" plywood flooring
2"x4" floor joists 16" on-center
4"x4" pressure treated runners
Delivery & Assembly
Two Person Delivery
Note: For residential deliveries, the customer will be notified with a phone call from the shipping company before the kit is delivered to them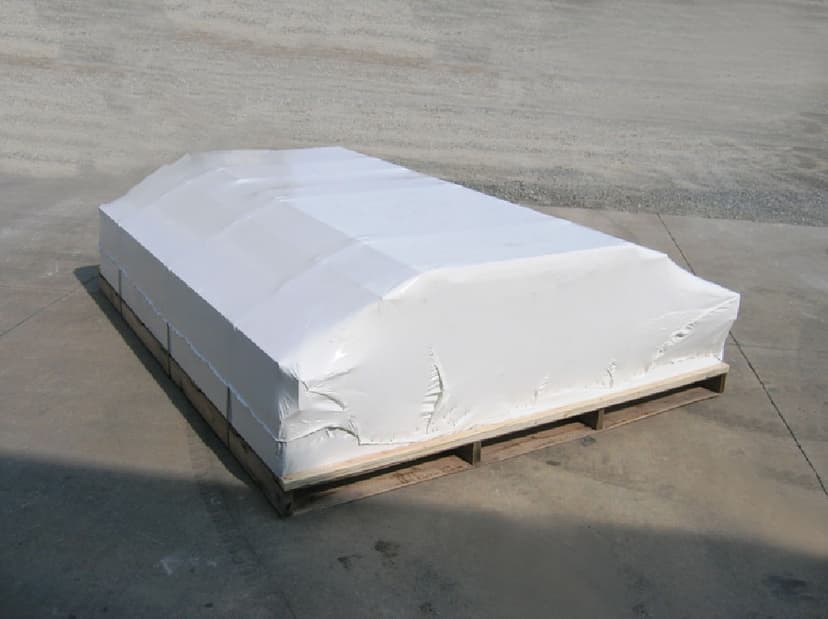 Idea of what the kit will look like before shipping from our warehouse for delivery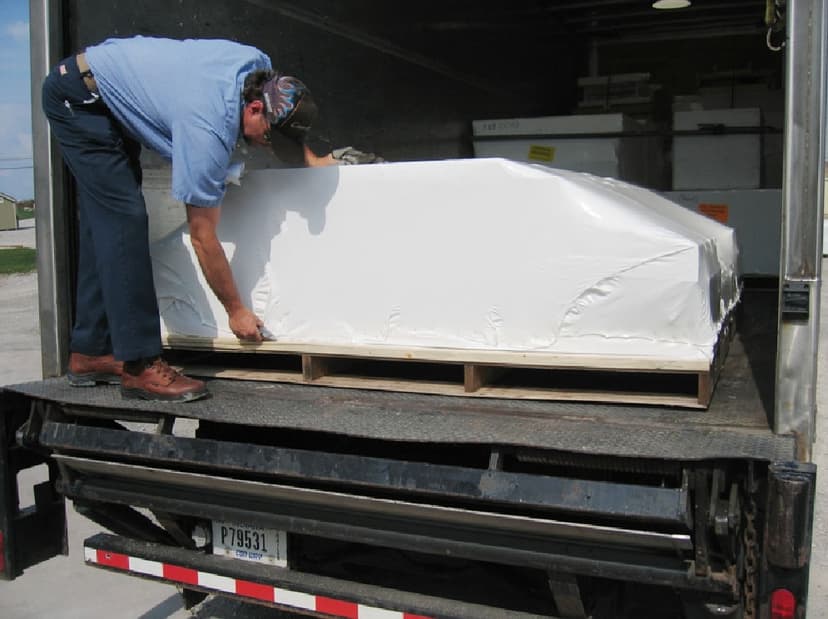 When the pallet reaches the customer's local terminal, the shipping company will contact the customer to set up delivery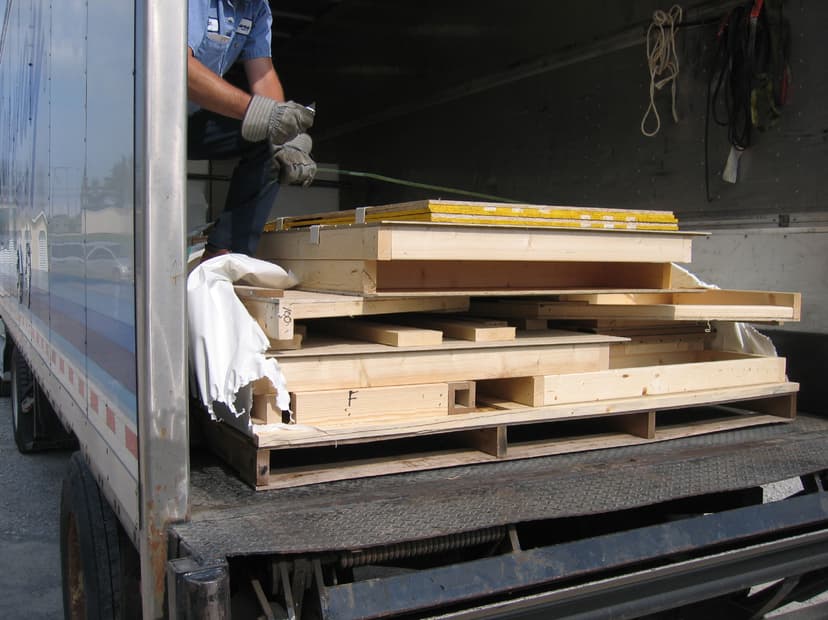 Pieces are packed onto the pallet individually. After the bands are cut from the pallet, the kit can be unloaded piece by piece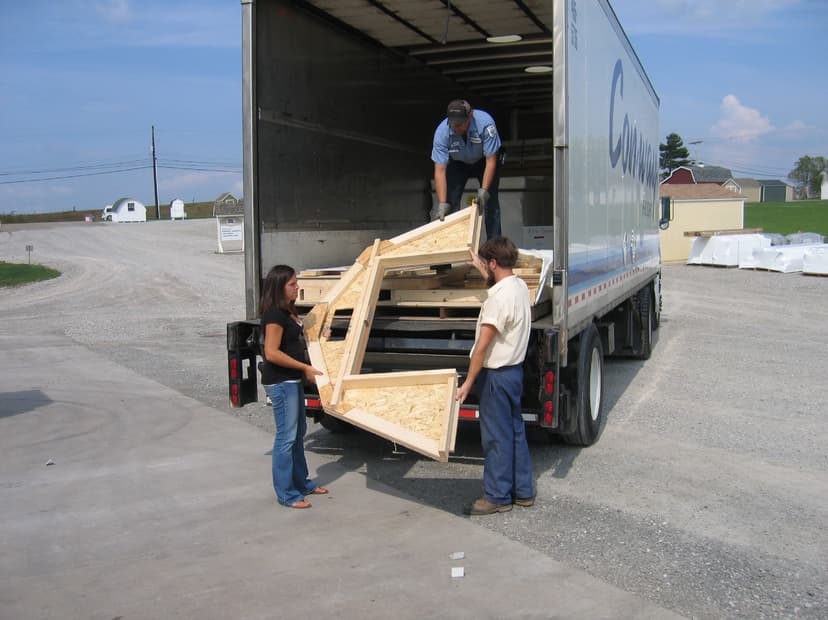 Customer is responsible for providing a minimum of two people at the time of delivery to help unload the kit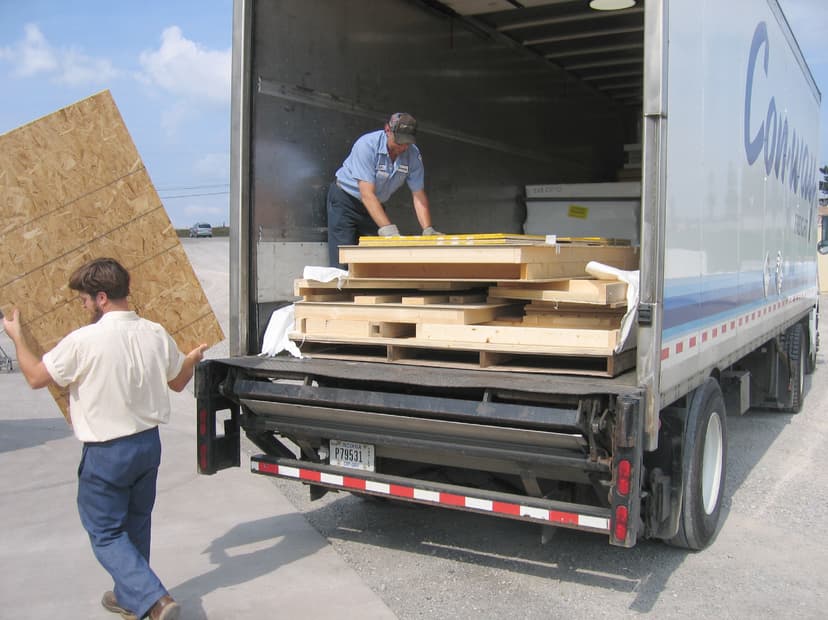 Delivery driver is not required to help unload the kit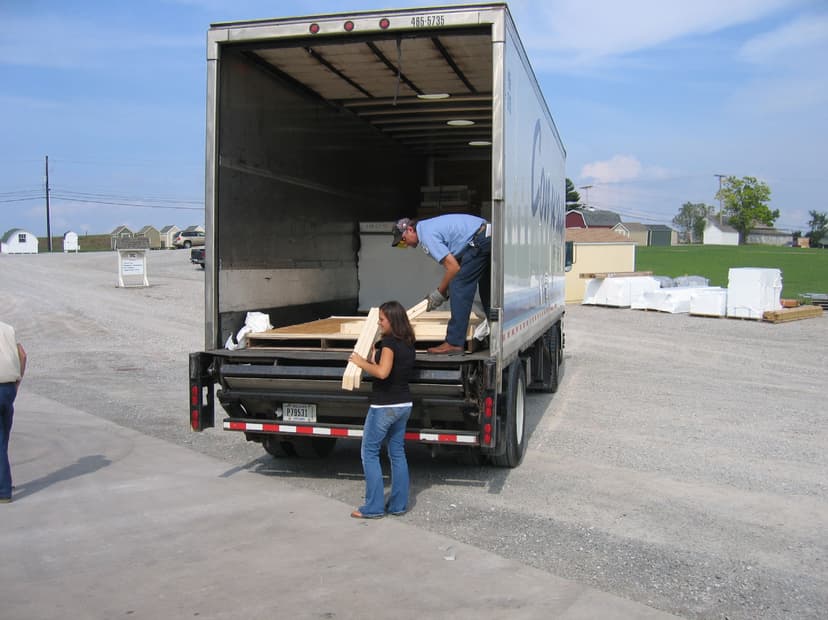 Assembly
Depending on the size of the building and skill level, assembly will take approximately 4-8 hours. The panelized kit comes with pre-assembled panels (with the exception of the roof) and requires no extra cutting. All you need to do is fasten it together with the hardware provided. The unit is primed and ready for paint. You will need to provide shingles, drip edge, and paint - a quantity list will be provided.
Step 1: Floor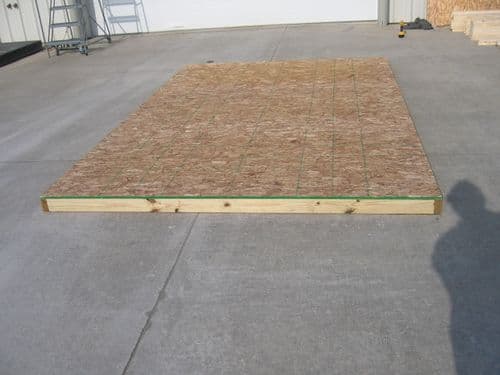 Purchase an optional floor kit from Little Cottage Co. or purchase supplies from your local home improvement store.
Step 2: Walls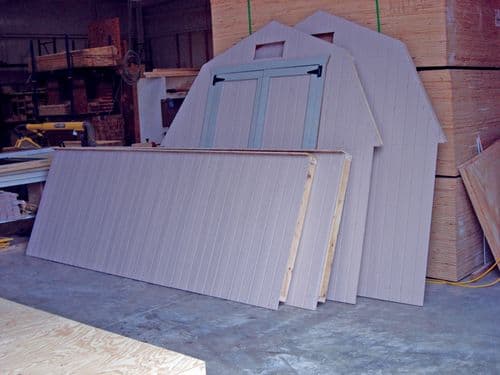 Your kit will come with wall sections and other supplies.
Step 3: Skills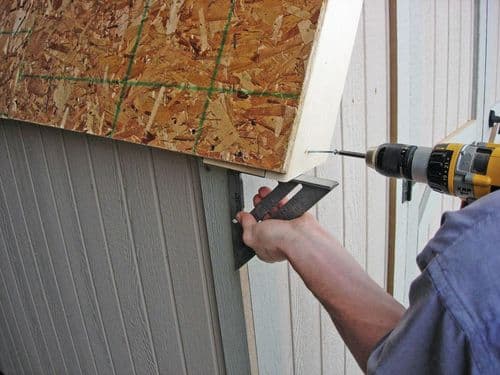 You'll need to have some basic carpentry skills to assemble your kit.
Step 4: Wall Panels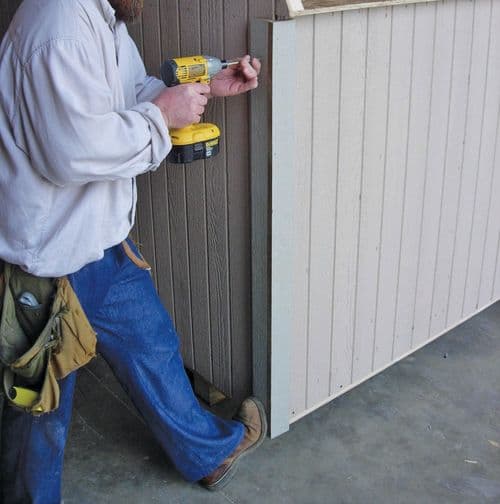 Install the pre-made wall panels and trim.
Step 5: Trusses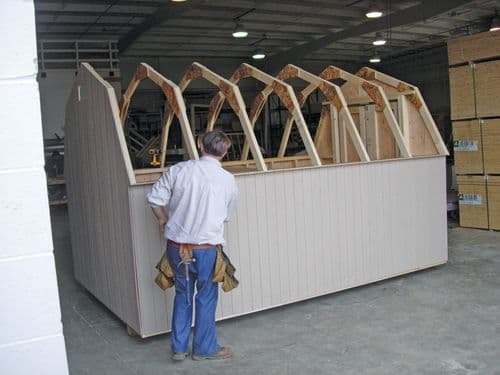 Install the precut trusses and pre-cut sheeting that make up the roof.
Step 6: Roof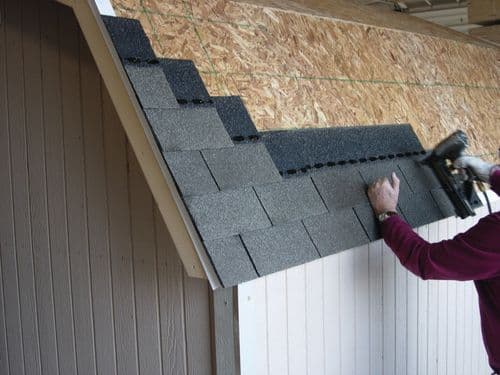 Install drip edge and roof shingles (not included, available at local hardware store).
Step 7: Paint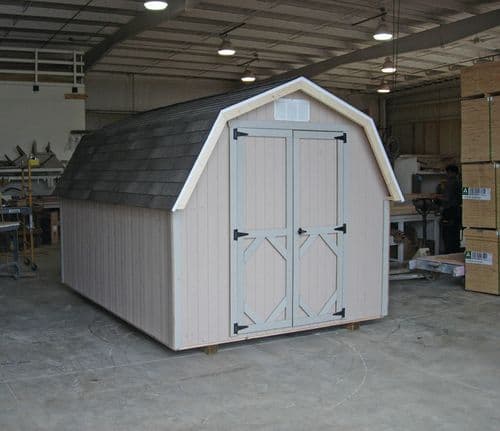 Your building is primed and ready for paint. Next step… enjoy!
Why Choose Little Cottage Co.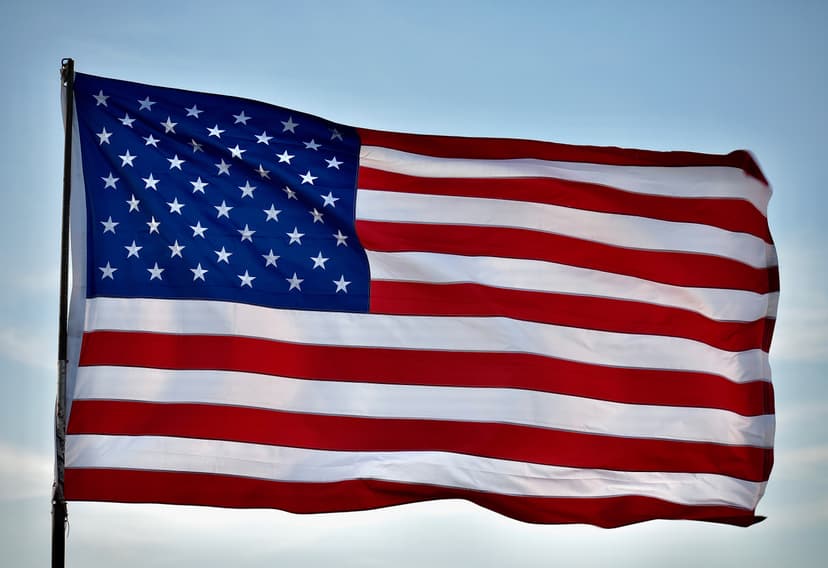 Quality. Amish Made in the USA.
Our experienced carpenters and skilled designers take great pride in creating top-quality products, and provide you with a product that will serve your needs and wants for years to come.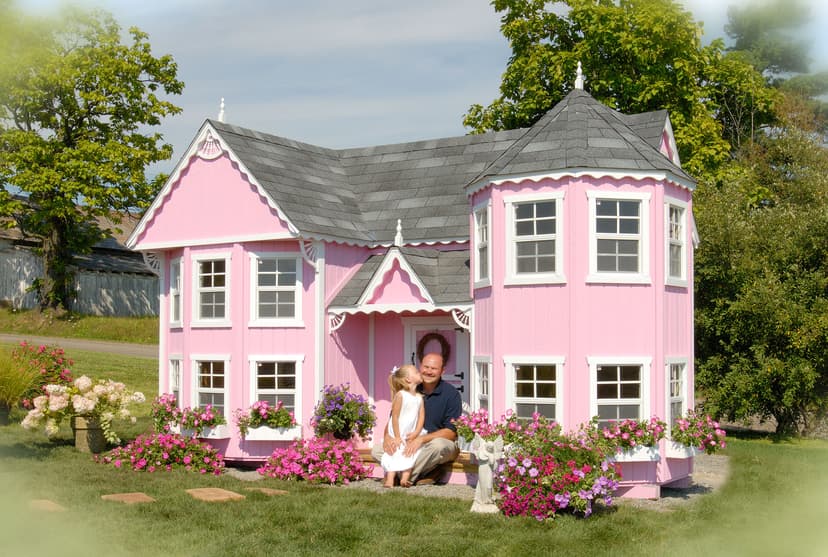 Family Owned
Little Cottage Company® was started in 1999, by Dan Schlabach, a father who enjoys putting smiles on his children's faces. "There is something special about a child's smile. So special in fact, that several years ago, those very smiles changed my life when I started using my talent for woodworking to build playhouses."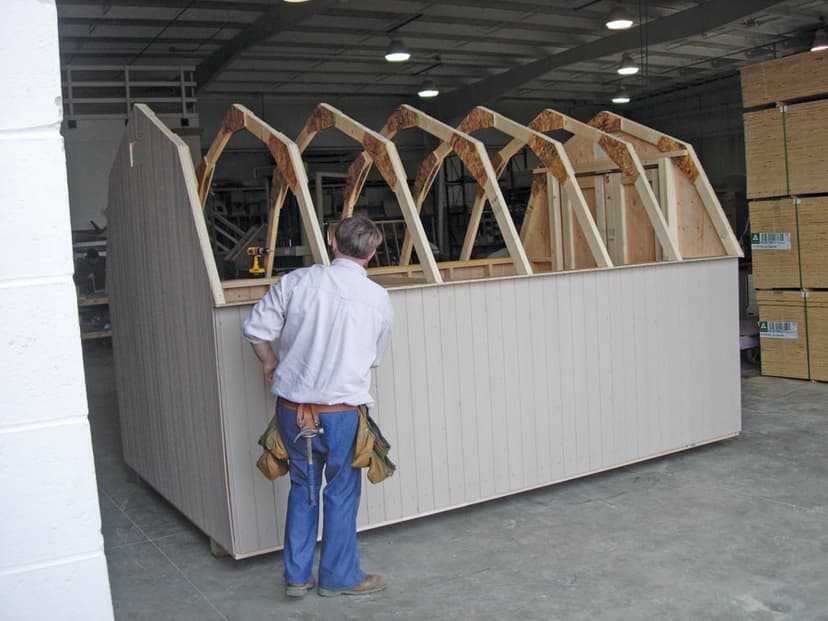 Service
Customer service is especially important to our company. We want to make sure that you are 100% pleased with your purchase. We make every effort to provide you with what you need and want.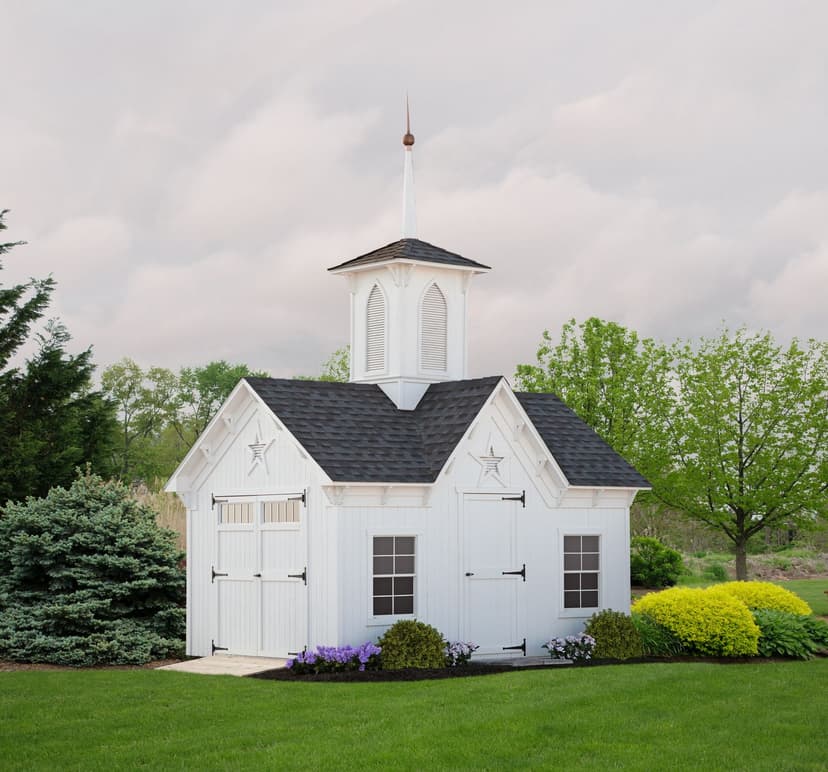 Innovative Products
Our company is always working on new ways to serve your needs. Whether we are designing a new product, searching for top quality raw materials, or developing a new product, we are always looking to better ourselves for you.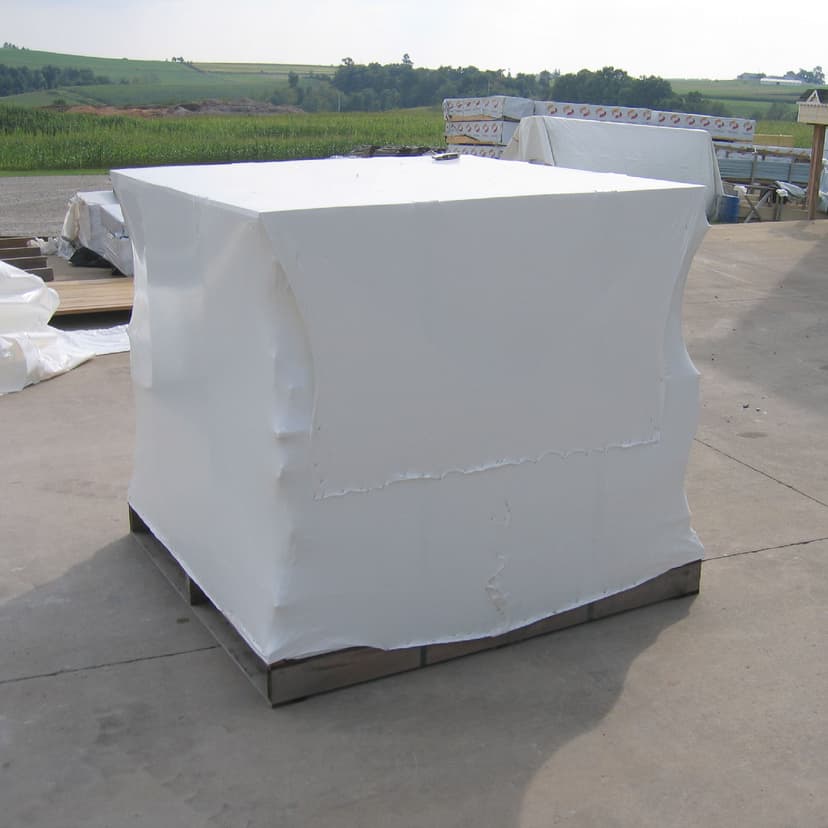 Easy DIY Kits
Little Cottage Company® has designed easy-to-construct Panelized Kits and Precut Kits. Panelized Kits come with pre-assembled walls and Precut Kits are precut, primed, labeled and ready for paint. You will only need basic carpentry skills and a few basic tools. Both styles are primed and ready to paint, the customer will provide shingles, drip edge and paint. Our kits have been successfully assembled by people all over the world.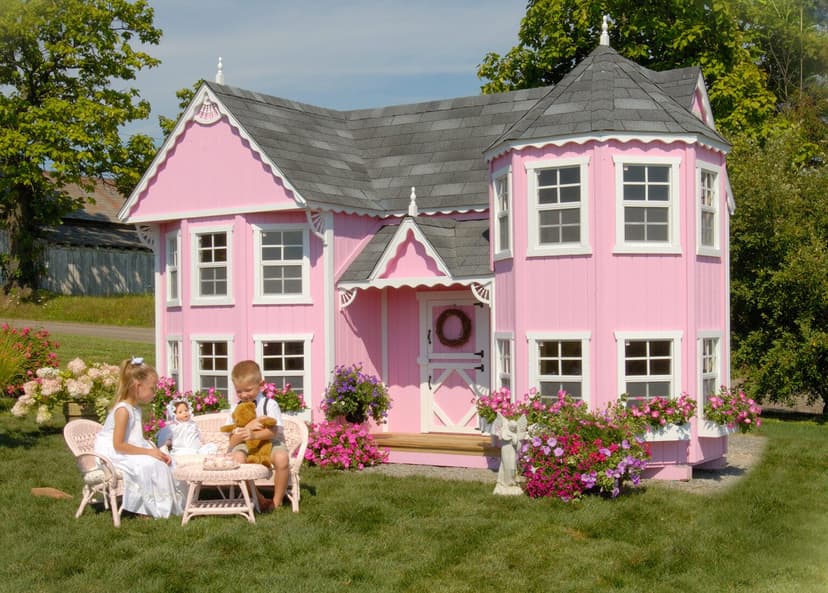 Memories
Build a lifetime of memories. Whether you purchase a playhouse for your children or a garden shed for your hobby, you will enjoy a lifetime of memories.